Paralebeda uniformis Holloway
Paralebeda uniformis Holloway, 1976: 89.
Paralebeda crinodes Felder sensu Lajonquière, 1980: 21.
Paralebeda uniformis Holloway; Holloway, 1982: 197.



Paralebeda uniformis
(natural size)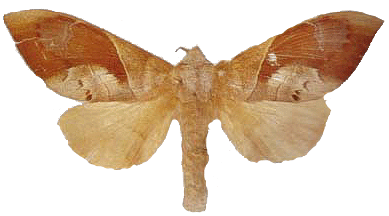 Paralebeda uniformis

(Sumatra)
(natural size)

Diagnosis. See Paralebeda lucifuga Swinhoe. The uniformity of the male forewing is distinctive. The tornal pale zone of the female forewing is more variegated, the submarginal within it more heavily defined than in other species.

Taxonomic notes. The relationship of this taxon to, and identity of, crinodes Felder are discussed in the generic introduction.

Geographical range. Borneo, Peninsular Malaysia, Sumatra.

Habitat preference. The species is taken most frequently in montane forest but has been noted also from the lowlands.

Biology. The larva of the related Himalayan species plagifera Walker is described in the generic introduction. The records for this species in Yunus & Ho (1980) as feeding on Citrus (Rutaceae) and Palaquium (Sapotaceae) may refer to uniformis.